Introduction
PTC has expert knowledge in transport planning processes with local authorities and the private sector. It takes pride in developing specialist techniques to deliver projects that meet specific client requirements and satisfy government policy objectives. It is able to advise on any transport or highway issue, carry out transport research, develop bespoke innovative solutions that take account of local issues such as sustainability, safety and social inclusion. PTC has experience in the following areas.
§ Transport Assessments
§ Travel Plans

§ Highway, Walking, Cycling and Public Transport Schemes

§ Parking
Developers
PTC has experience working with development clients in the UK covering, mixed use, retail, educational, industrial, business, residential and leisure developments. From small residential developments of 10 dwellings to multi million pound developments that require master planning, highway modelling and infrastructure proposals.
Local Authorities
PTC has extensive knowledge of working with highway and planning authorities through the planning application process, designing walking, cycling and public transport schemes and assisting them in developing transport policy.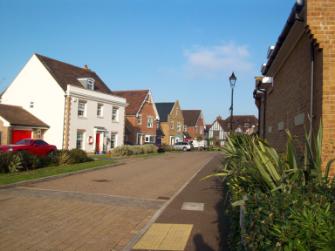 Our Vision
"To supply transport services to clients that provide sustainable solutions and efficient use of land to benefit the wellbeing of the community. We will carry out transport projects that meet government sustainability objectives, reducing pollution and improving the environment that will benefit people's health and create a better place to live."
Mission Statement
"To provide a high quality and competitive service that exceeds client expectations and is flexible in tailoring its approach to meet client demands."
Pelham Transport Consulting, 3 Mill Hill Drive, Shoreham-by-sea, West Sussex BN43 5TJ