One of the national environmental aims is to reduce the carbon emissions (CO2) that contributes to the greenhouse effect. Transport is the only sector of the economy that has rising levels of CO2. To contribute to the reduction, one of the government objectives is to reduce the use of single car occupants by promoting the use of sustainable modes of transport. A Travel Plan (TP) is a statutory planning requirement for change of use or new developments that will have an impact on transport. It will normally be required to be submitted with a Transport Assessment (TA) as part of planning, or before commencing construction through Section 106 planning obligations.
Sustainable modes of transport include walking, cycling and public transport, a TP sets out aims and objectives to promote their use and to reduce the dependence of the car. These are not the only measures that reduce car dependence as the inclusion of a car club and car sharing can also reduce the number of daily trips by car. Also the promotion of home, tele-working and the use of IT can avoid the need to travel at all. A TP may be for a single occupancy such as a business or school or over a larger geographical area such as a town centre or business park. PTC is able to provide a TP for any planned development, or monitor and review existing plans to see if they are still current and are working effectively. Below is a summary of what may be included in a TP.
Existing Travel Behaviour and Measures
For a change to an existing development such as a school, survey data will need to be collected from staff/occupants/pupils and visitors as a base for setting out a plan. This data can easily be collected by sending out a questionnaire to collect information about their travel movements and can include such information as mode, time, cost and distance travelled. It may also be beneficial to ask questions that gage how reluctant they would be to using sustainable transport. PTC has expert knowledge in preparing questionnaires and analysing data. For a proposed development a starting point would be to use the trip generation calculated from a TA or using Census modal split data. A review of the existing transport provision will provide important data in shaping the plan's strategies and priorities.
Travel Plan Strategy
A TP will include key sustainable transport strategies recommending ways to achieve a modal shift away from private car use. This may include strategies covering promotion, walking, cycling, public transport, car and parking and work practice depending on the type of development. The various strategies may cover the following measures:
· Travel Plan Booklet
· Travel Plan Website
· Travel Plan Notice Board
· Improving Pedestrian and Cycle Routes
· Developing a Pedestrian and Cycling Route Map
· Promoting Walking and Cycling as a Healthy Way to Travel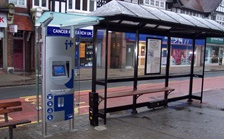 · Cycle Parking, Shower Facilities and Lockers
· Provide Route Maps and Timetables
· Provide Public Transport Discounts
· Provide new bus services or better access through improving nearby bus stops
· Promote and/or Develop a Car Sharing Scheme
· Promote and/or include a Car Club
· Prioritise Parking for those who Car Share etc.
· Flexi-Working
· Tele-Working and Home Working
· Tele-Conferencing
Targets and Monitoring
The TP will set relevant targets for each of the proposed measures and action on how to deliver them. Targets should aim to be SMART (Specific, Measurable, Achievable, Realistic and Time bound). For example a measure could be to provide cycle parking with a target of 5% reduction of car journeys in the first year. The TP should be a living document, reviewed and updated throughout the planning process and at least annually following inception to ensure changes in travel behaviour are identified. The review process will be led by an appointed TP coordinator. A travel survey should be repeated annually to review modes of transport and catchment compared to that of past surveys. If transport provisions to and from the site change then it is likely that travel behaviour will change, therefore it is important to conduct this exercise. The travel survey can also be used to identify whether the current measures are sufficient to achieve targets of the TP and to identify whether modifications are required.
Pelham Transport Consulting, 3 Mill Hill Drive, Shoreham-by-se, West Sussex BN43 5TJ